We will be happy to host you during your trip with our team, which is at your service 24/7 for your peace and happiness during your stay at our hotel, which is located in the historical peninsula in the center of Istanbul.
Start planning your next getaway with our Exclusive Campaigns, Current travel packages and exclusive hotel discounts at our hotel in the center of Istanbul, renovated in 2022.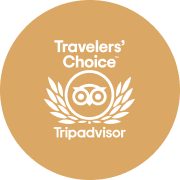 "My stay exceeded my expectations, comfy-like home. All of the extras are here. The business center is a major convenience—very nice!"
"I'm good to go. Booking is worth much more than I paid. I wish I would have thought of it first. We've seen amazing results already. Nice!"
"Without booking, we would have gone bankrupt by now. We can't understand how we've been living without booking. It's the perfect solution "
"Your company is truly upstanding and is behind its product 100%. Definitely worth the investment. Booking should be nominated for service of the year."
"The very best. If you want real marketing that works and effective implementation - booking's got Not able to tell you how happy I am with booking."
Scott Mastroianni
TripAdvisor